With more than 15 years of Experience in the high-rise construction industry,
Dell-Core Edge Protection

takes immense pride in providing the highest quality of service to our valued clients.

Dell-Core Edge Protection is a division of The Hardrock Group of Companies. With over 800 employees and 45 years of experience, Hardrock is one of the largest concrete forming companies in Canada. Our vast experience includes providing leading edge protection for large scale, multi-million dollar concrete forming projects, including skyscrapers, hospitals, subway stations and 60+ storey condominiums.

Dell-Core's belief in providing the high-rise construction industry with the safest and most efficient edge protection products comes from years of real-world experience and feedback from concrete formwork crews. We have consistently observed that providing confidence to workers with a safe and quickly installed edge protection system significantly increased their productivity on site.

Our continued passion for safety on the job site, particularly the formwork industry, motivated Dell-Core Edge Protection to purchase the patents and the exclusive manufacturing rights for all of the Speed Edge products.

Falls account for over a third of casualties in the construction industry each year. To protect your workers, guardrails are your first and most effective line of defence over any other method of fall protection.

Dell-Core's team continues to provide the best edge protection products in the world. We manufacture our own line of custom edge protection solutions that have been recognized industry-wide for their simplicity, quality and innovation. That's why North America's leading firms consistently choose Dell-Core products.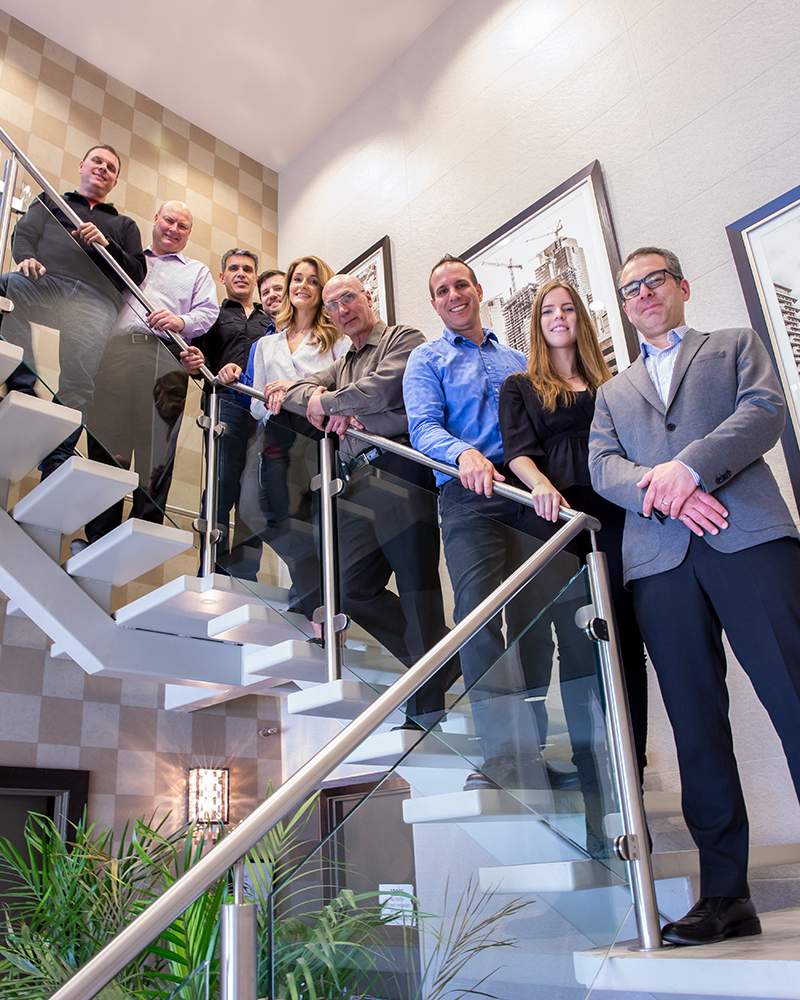 Our products include:
Safety Fencing
Forming/Formwork Guardrails
Specialty Posts
Debris Netting
Fall Protection
Slab Grabs
Curb Grabs
Vision and Core Values
Safety. Efficiency. Innovation. Family.
Dell-Core has built its reputation on providing clients with the safest, most efficient and most reliable leading-edge safety products on the market today. The construction industry is changing at a rapid pace and Dell-Core continually strives to remain at the forefront. As our industry becomes "greener," our Speed Edge products are quickly replacing other wasteful and labour-intensive solutions.
Safety Standards and Patents
Dell-Core Edge Protection products are engineer-certified and patent protected, exceeding all North American and European Safety Standards. Our commitment to excellence means your company can always depend on Dell-Core products to protect your investment.
Purchase or Rental
Dell-Core Edge Protection offers purchase or rental solutions throughout North America. With a rental fleet well in excess of 1,000,000 linear feet of leading-edge protection, Dell-Core can supply your specific product requirements to your job site in a timely manner. Dell-Core's extreme duty engineering, designs and hot dip galvanizing ensure our products enjoy 15+ years of active service in the harshest environments with minimal maintenance.
Testimonials
For 15 years Dell-Core has proven itself as the "first choice" supplier of edge protection. Our clients have come to trust the Speed Edge system and are not willing to compromise with other systems.
Team members
Dell-Core's leadership team offers a diverse array of professional experience. Be it engineering, technical sales, or logistical and administrative support the Dell-Core team will provide you with the highest standard of quality and efficiency.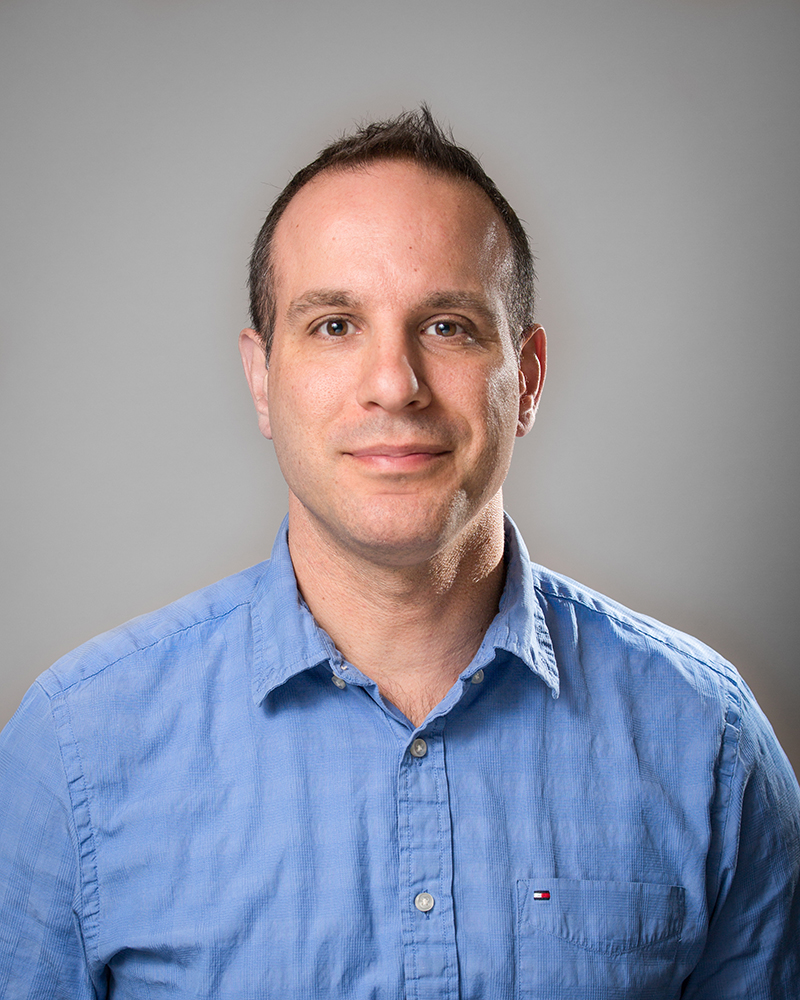 Mark Cesana - Managing Director
Mark Cesana is the Managing Director of the Hardrock Group of Companies. Mark graduated with a Bachelor of Applied Science in Mechanical Engineering in 2002, beginning his career shortly thereafter in the high-rise concrete formwork and ICI formwork divisions at The Hardrock Group of Companies. Mark's vast experience as a Project Manager includes managing many significant large scale, multi-million dollar concrete forming projects. In 2004 Mark was instrumental in the purchase of exclusive distribution rights for the Speed Edge system, creating Dell-Core Edge Protection Ltd. and acting as its first General Manager. Six years later, Mark invested in and developed the Speed Fan debris netting system, the first debris net to be widely used in the high-rise industry in Canada. In 2013, Mark became Managing Director of The Hardrock Group of Companies. With over 800 employees, Hardrock is one of the largest concrete forming companies in Canada. Mark's continued passion for safety on the job site, particularly the formwork industry, motivated him and his partners to purchase the patents and the exclusive manufacturing rights for all the Speed Edge products in 2017.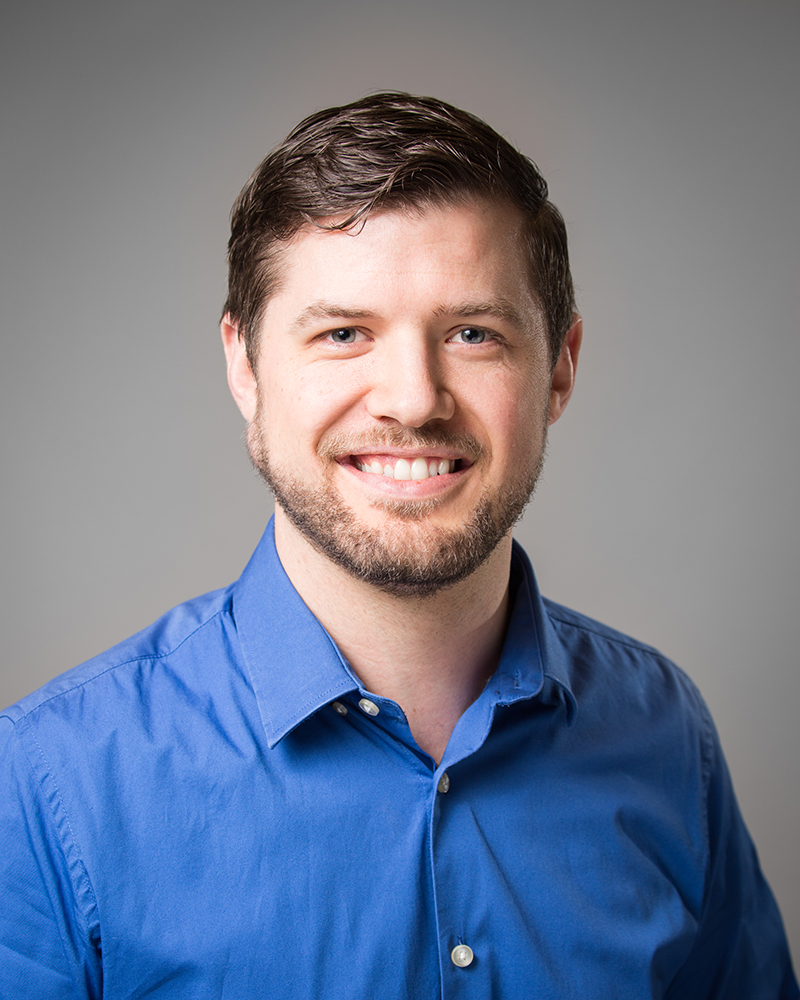 WILL SAWYER - Product Development Specialist
Will Sawyer is a Product Development Specialist for Dell-Core Edge Protection. Will provides technical leadership through all life-cycle phases of product development and implementation. He drives innovation through the functional requirement definition and design of static and mechanical systems that address a variety of construction safety concerns. Through internal and client feedback, Will is responsible for refining existing products, research & development of new products, and developing tailored solutions for atypical projects. His expertise in 3D modelling, manufacturing, and construction site logistics helps Dell-Core to consistently deliver safe and labour-efficient solutions.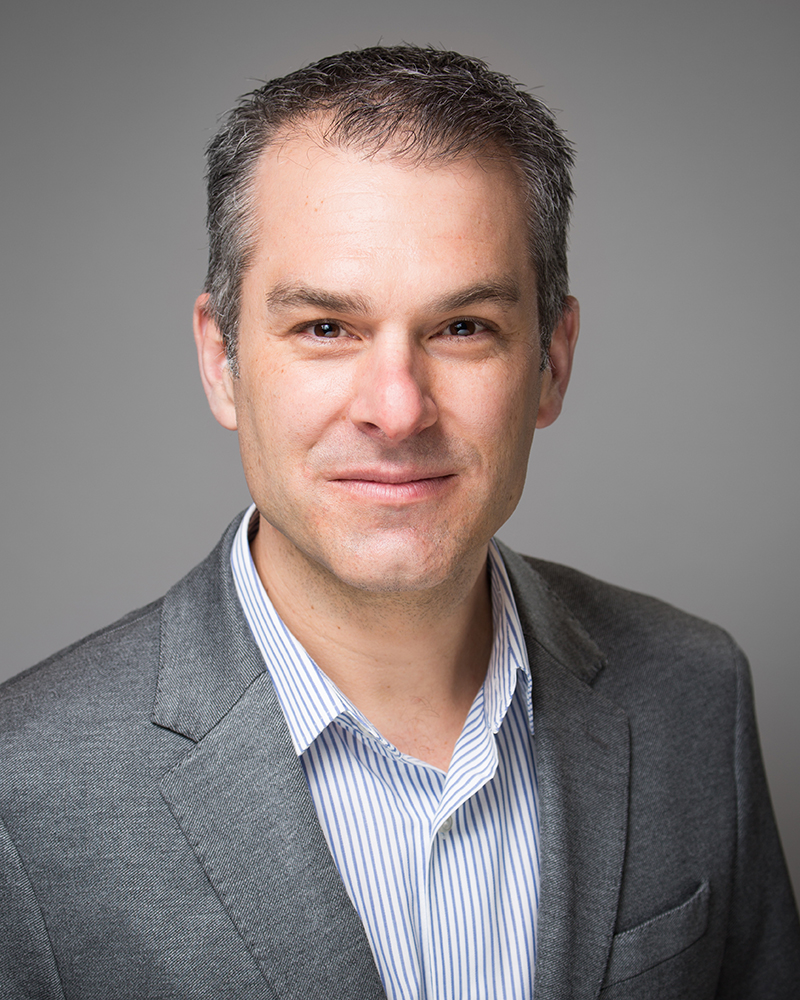 Jason Tonelli – Equipment Manager
Jason Tonelli is the Equipment Manager at Dell-Core Edge Protection. Jason holds a Bachelor of Engineering degree in Civil Engineering. He has worked in high-rise construction and concrete formwork for 18 years in both Canada and the United States. Jason's comprehensive knowledge and experience is indispensable as he manages Dell-Core's internal and external logistical operations. In addition, Jason oversees the development, sourcing and manufacturing of products for the edge protection industry. Jason's core values are integrity, honesty and loyalty. These core values are shown in his great attention to detail, thoroughness and overall professionalism when overseeing a multitude of large-scale projects and providing technical solutions to unique situations.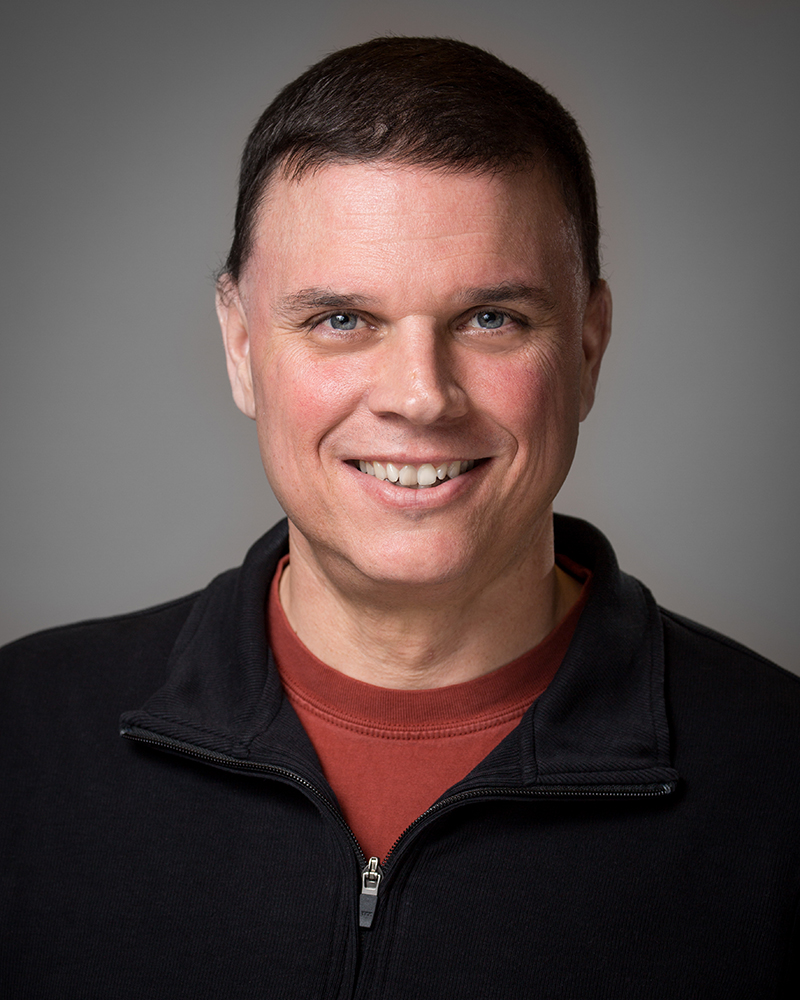 André Brisson P. Eng – Development Engineer & Technical Sales
André Brisson is the Development Engineer and Technical Sales Specialist for Dell-Core Edge Protection. André is a Professional Engineer and holds a Bachelor of Applied Science in Civil Engineering. He has been an invaluable part of the Dell-Core team for over a decade. Being fully bilingual, André's extensive analysis and technical background bridges any language barriers throughout Canada. André's special talents include experience in many facets of construction and its phases. He has extensive experience in testing various components and systems for compliance of fabrications or products that are not covered in regulations. André has the ability to find creative and unique solutions for any construction site problem, and he has an intimate knowledge of our Speed Fan, Speed Edge and fall protection products.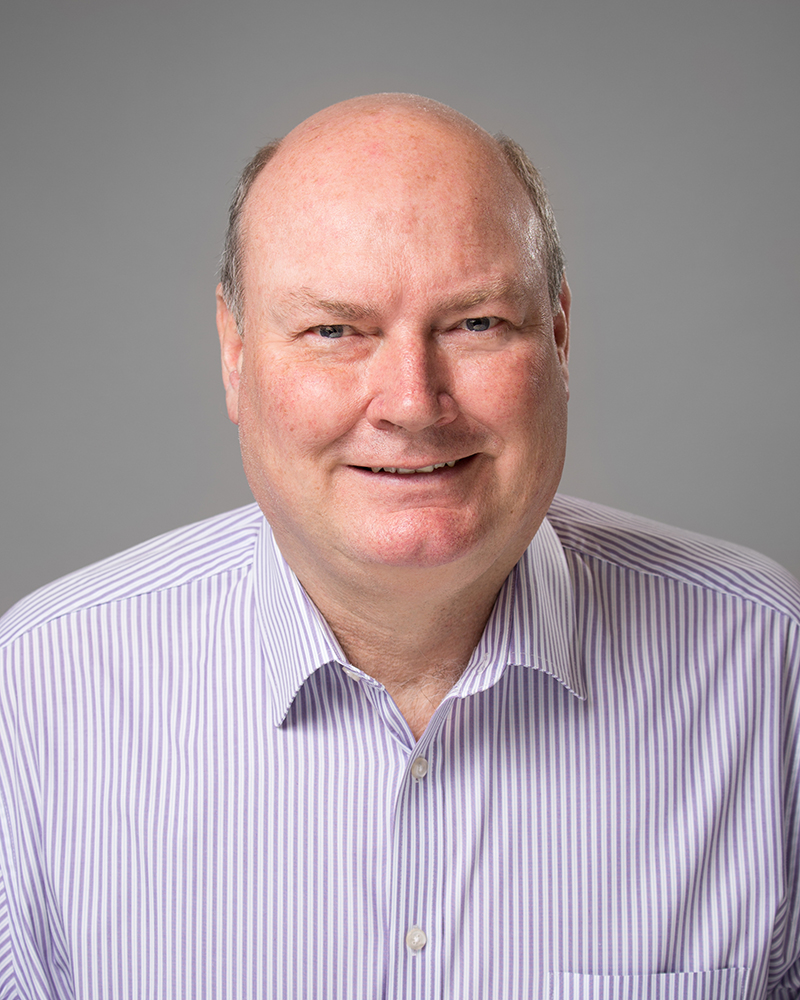 ROLAND STEBNER - Business Development Manager
Roland Stebner is Business Development Manager for Dell-Core Edge Protection. In his position, Roland is responsible for leading business development efforts in North America and globally. He oversees sales efforts, marketing pursuits, and management of the Dell-Core client development team. A 30-year veteran in technical sales, marketing and business development, Roland brings extensive experience and a diverse portfolio to the Dell-Core team.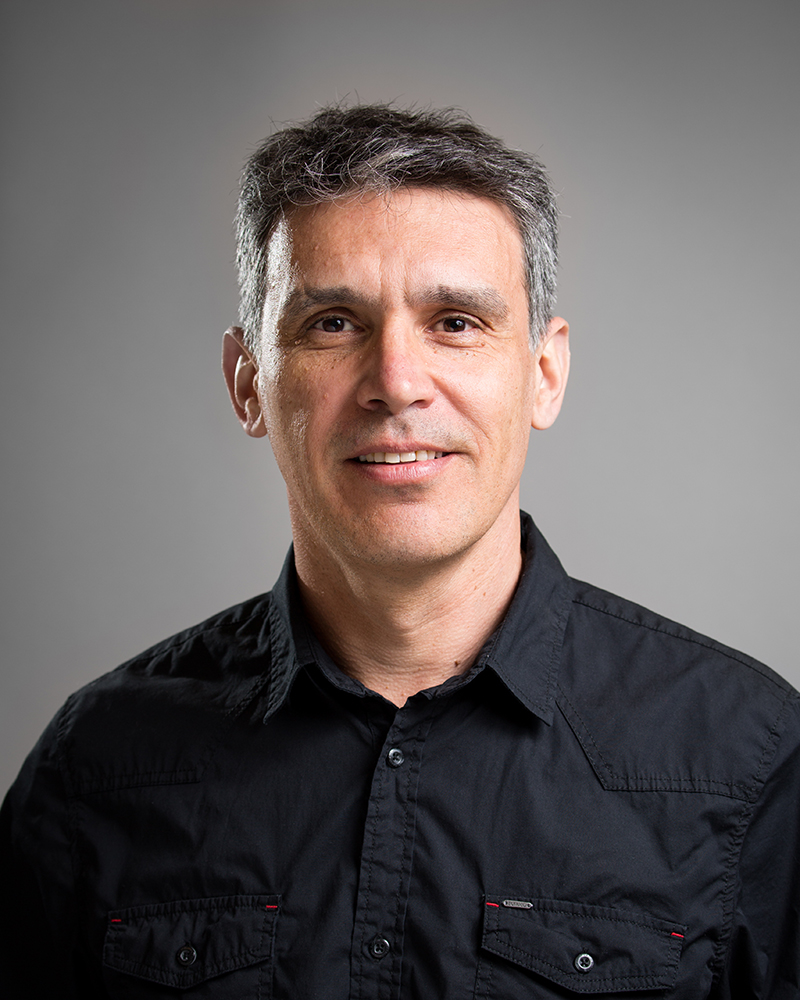 Srdjan Loncar – Site Services Superintendent
Srdjan Loncar is Site Services Superintendent for Dell-Core Edge Protection. Srdjan has worked with Dell-Core for nearly a decade. As an industry veteran, he is responsible for on-site client installation training and servicing of Dell-Core products. Srdjan oversees multiple installation crews who service client custom requests, including more technical installations of Speed Fan and custom Edge Protection solutions. Srdjan's strong communication skills, punctuality, and dedication to our customers mean he maintains a busy travel schedule to sites across North America.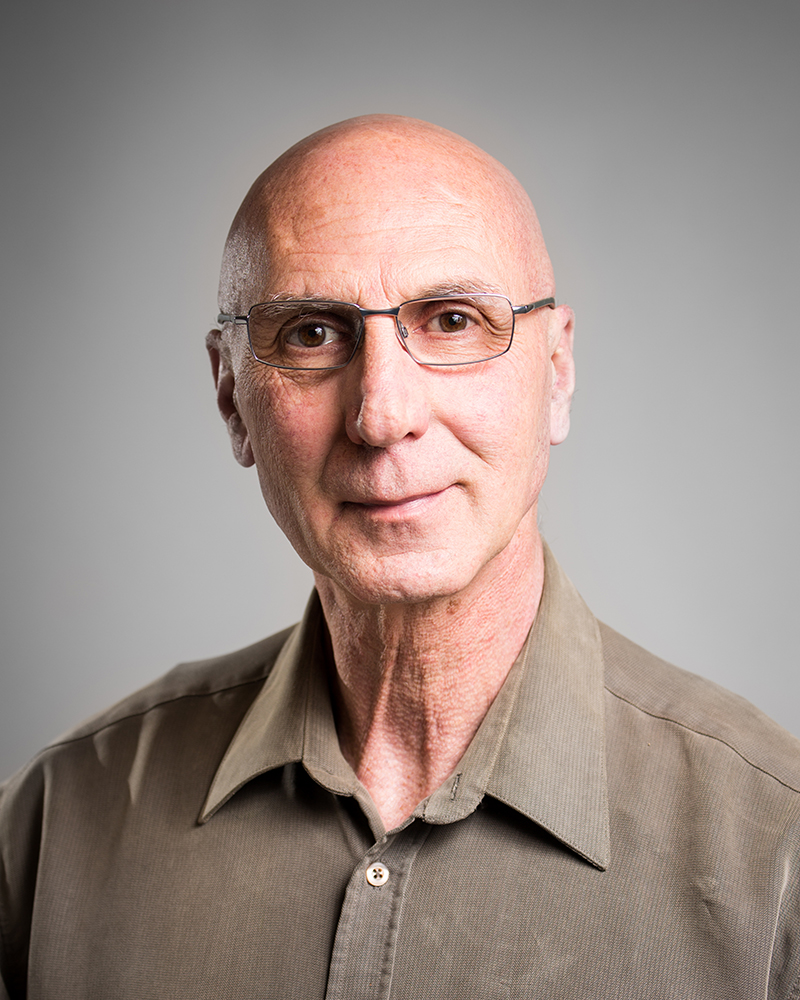 John Caruso – Eastern Territory Manager
John Caruso is the Eastern Sales Manager for Dell-Core Edge Protection. A 16-year veteran with Dell-Core, John has been with the company since its inception. His responsibilities include regional sales representation, maintaining client relations and on-site product training. John's passion and integrity are reflected strongly through the core business relationships he's garnered. John continues to enjoy his tenure with Dell-Core, and his interactions with our valued clients.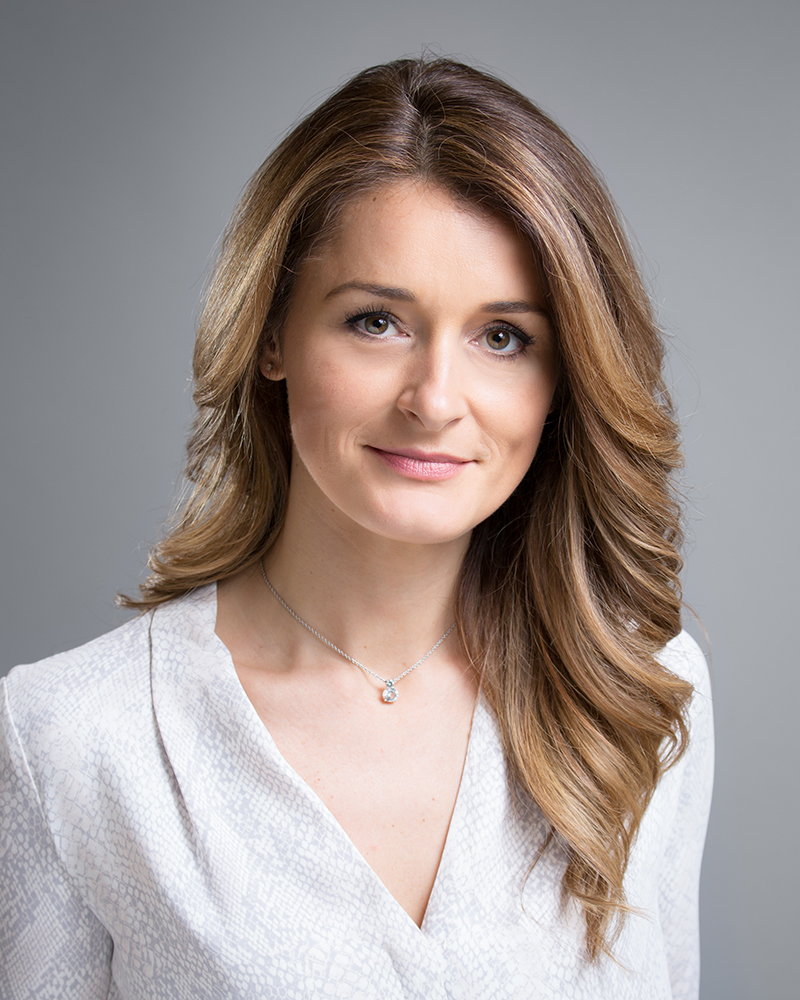 Ela Ksenycz – Accounts Manager
Ela Ksenycz is the Accounts Manager for Dell-Core Edge Protection. Ela has extensive knowledge of the financial and accounting aspects of our business. She has been with Dell-Core since its inception, working as the front-line voice for our rental customers; managing shipments and deliveries; familiarizing our clients with Dell-Core products and services; and building lasting business relationships with our valued customers. She is currently responsible for quotations, invoicing, accounts receivable and ensuring all client projects are fulfilled from start to finish. Ela possesses strong analytical and social skills, and provides a personal and individualized approach to every interaction.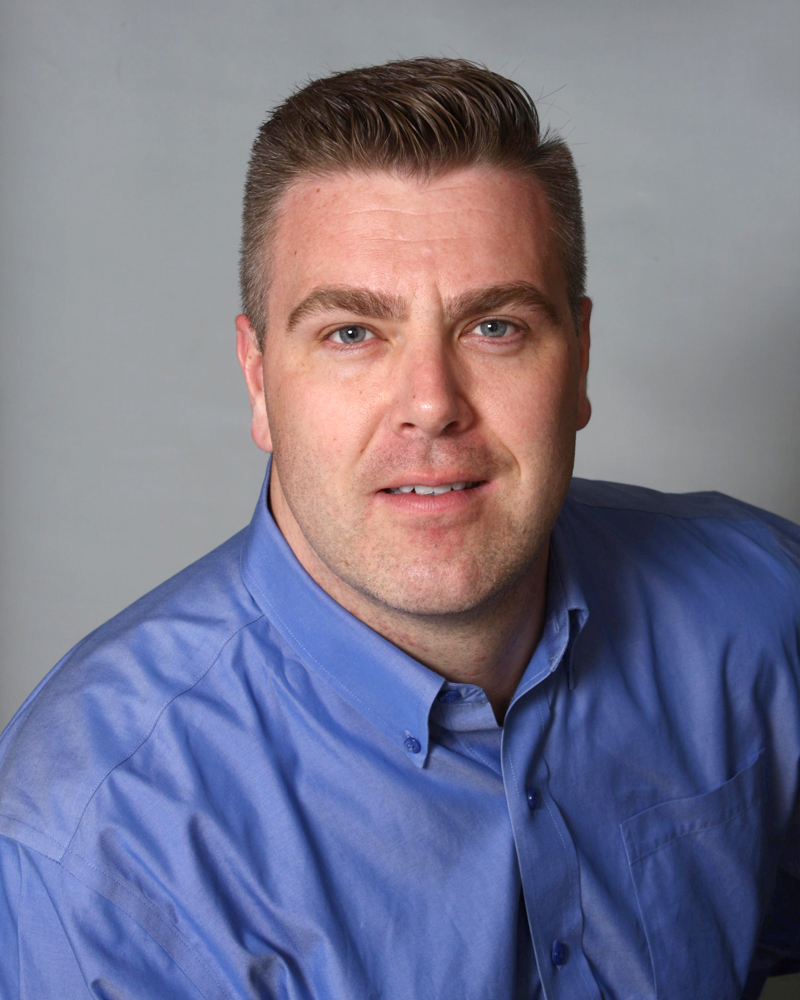 Dylan Cadman – Western Territory Manager
Dylan Cadman is the Western Sales Manager for Dell-Core Edge Protection. Dylan has represented Dell-Core for over 10 years. Encompassing sales, client relations and on-site product training, Dylan's responsibilities also include managing our Western Branch in Calgary, AB. The Western Branch has successfully expanded its marketing efforts with continual year-over-year growth. He draws on a comprehensive business and marketing education, alongside his understanding of the needs of developers, general contractors and formwork companies to nurture our growth in the region. Customer-focus, professionalism and integrity are the tenets by which Dylan develops and maintains business relationships within the industry.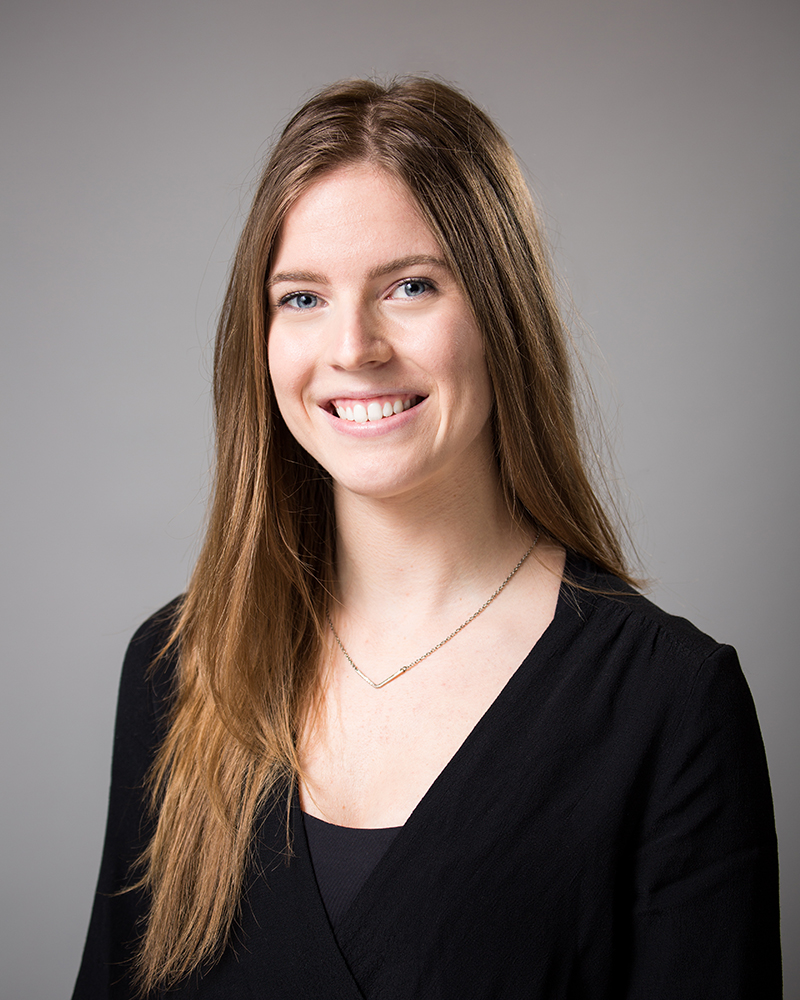 Mia Drigo – Customer Service Representative
Mia Drigo is a Customer Service Representative for Dell-Core Edge Protection. A recent university graduate in communication and anthropology, she joined the Dell-Core team to expand her focus on business administration. Mia is the newest voice of Dell-Core, handling daily telephone interactions with our clients, scheduling and processing orders/shipments, and administering accounts payable. Being highly motivated, Mia has a penchant for learning. She is continuing her studies in business and accounting while performing her duties at Dell-Core.
Speed Fan Installer/Technician
Greater Toronto Area, ON
Full-time, Permanent
Dell-Core Edge Protection is filling multiple Speed Fan Installer/Technician positions, both entry-level and experienced.
The SPEED FAN system offers protection to pedestrians, workers and private property from falling objects and debris during construction. This job entails the initial installation of the system and follow-up climbing/cycling of the system as building construction progresses.
This position will give the successful candidate opportunity to grow in the company with the potential for advancement to foremen and supervisor. We are offering competitive pay and benefits.
Only successful applicants will be called for an interview and be asked to provide references. Work to start immediately.
DUTIES/RESPONSIBILITIES
Highrise construction or window washing experience an asset (but not necessary)
Must be comfortable working at heights (40+ Story Buildings)
Previous Working at Heights training an asset
Hard hat, safety boots and personal protection equipment required
Must have own car for travel between different sites in the GTA
Some work at Dell-Core yard in Bolton
All necessary training will be provided
Technical Sales Representative
Greater Toronto Area, ON
Full-time, Permanent
Dell-Core Edge Protection is filling Technical Sales Representative
WITH MORE THAN 15 YEARS OF EXPERIENCE IN THE HIGH-RISE CONSTRUCTION INDUSTRY, DELL-CORE EDGE PROTECTION TAKES IMMENSE PRIDE IN PROVIDING THE HIGHEST QUALITY OF SERVICE TO OUR VALUED CLIENTS.
A full-service edge protection safety company, we manufacture, install and maintain our own trusted line of products.
In this role, efforts will be made to identify potential Dell-Core customers and establishing and maintaining relationships with builders, general contractors, formwork contractors and market influencers. The Technical Sales Representative will be assigned to Ontario and Eastern Canada.
As part of our exceptional Sales team, your main responsibilities will include:
 Identifying potential Dell-Core Edge Protection customers and establishing and maintaining relationships
 Providing solutions and calculating prices for customers
 Provide product training and installation techniques
 Conducting business in line with the local sales strategy to be the supplier of 1st choice
 Negotiating contracts for a win-win result
 Liaising with other departments to ensure that we are always delivering a positive customer experience
 Ensuring that projects are executed properly by coordinating and initiating internal communications to ensure we are trusted for our integrity, professionalism and expertise
 Communicating with the Sales Manager regarding projects and activities to ensure optimal effectiveness and success
 Engaging in ongoing market research to stay up to date with trends, changes and growth activity within territory
 Actively pursuing revenue-generating endeavors
 Travel within Ontario and Eastern Canada (Toronto, Kingston, Ottawa, Gatineau, Montreal, Quebec City)
 Other duties as assigned
The Successful Candidate will have:
 A post-secondary education (preferably a degree in Engineering or Construction related)
 Fluent in English and French (Quebec market)
 1-4 years of experience in sales and business development
 Construction and/or formwork industry experience is an asset
 Strong negotiation and influencing skills
 Demonstrated ability to resolve customers' issues and offer solutions
 Excellent active listening, communication and interpersonal skills
 Strong problem solving and decision making skills
 Proven ability to develop and build relationships
 Self-disciplined and comfortable with a remote working environment
 Ability to work alone but also contribute to the team
 Experience with MS Office: Outlook, Excel, Word, PowerPoint
What is in it for you?
A rewarding experience
Great team members
Be part of a successful family-owned company
Opportunity for personal development
Participate in social events and fun activities
Competitive compensation package including bonus
Don't miss this opportunity, Apply Now!
We regret to inform that only short-listed candidates will be notified.
Dell-Core Edge Protection Ltd. is an equal opportunity employer.