Dell-Core Edge Protection

 is the Leading Edge Protection Supplier in North America.
Accidents in the high-rise construction industry can have steep consequences. For over 15 years we've built our name by providing clients with the safest, most efficient and most reliable leading-edge safety products on the market. Our in-house team of expert engineers, technicians and trainers work with you to ensure your site meets the very highest safety standards.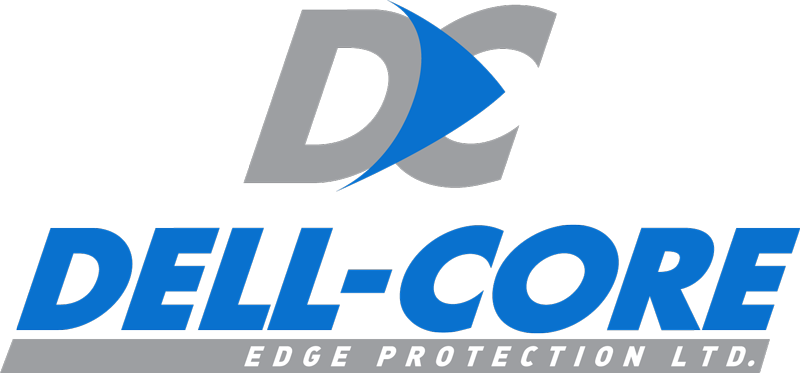 The Premier Manufacturer of Leading Edge Protection Products
About dell-core
A full-service edge protection safety company, we manufacture, install and maintain our own trusted line of products. Learn more about Dell-Core's team and vision.
Products
Explore our full array of safety fencing, formwork guardrails, debris netting, slab grabs, specialty posts, and other Speed Edge products.
projects
We are the exclusive edge protection supplier for some of North America's largest builders. Browse our portfolio of recent projects.
Elite
Elite Formwork has used the Dell-Core perimeter fencing for all our high-rise projects since they entered into our market more than a decade ago.  The system has proved to be safe, cost effective and the customer service has been excellent over the years and we plan on continue using the same system for our future projects.
Eric Yam, Project Manager
Elite Formwork
Menkes
The Speed Edge System is fast to install, easy to use and dismantle, but overall it's the safest form of edge protection around. We will continue to use this system on all of our future projects.
Goran Skara, P. Eng, Superintendent
Menkes, Four Seasons
Clark Builders
I have been using the Edge Protection System from Dell-Core since 2012, and I would like to comment in my 38 years of running projects this system is by far the safest system used in the industry, it is light, easy to install/dismantle which in my mind makes it very efficient.
The service from Dell-Core has always been fast, clean and organized on pallets just the way we like to see it, I strongly support and recommend Dell-Core for your edge protection of choice.
Frank Castronuovo, GSC, NCSO, Senior Superintendent
Clark Builders